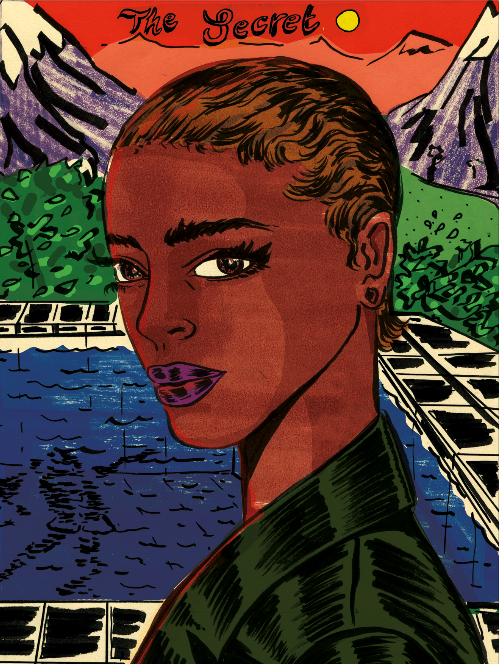 The Secret Zine
For the joy of illustration! For the love of surrealism /
These were done as part of the PROCESS! Festival presented by Somerset House & Somerset House Studios residents OOMK, in celebration of independent media & making : In the context of high speed media & access to infinite information, how do we create time, space & approaches that can enable us to process the social & political climate & create new media and outputs?
Commissioned illustrated article based on puberty in 1990s Nairobi
Feeling stuck in a strict catholic single-gender education school, a young girl sits in class, looks outside the huge windows at the street life outside the school gates. She fantisizes and draws who and what she desires to be and look like after being liberated from her gated world.

published by Ground magazine Berlin.
ALBUM Cover for Dancehall Artist Toolman
Personal Sketchbook